A Service of the Department of Molecular and Human Genetics at Baylor College of Medicine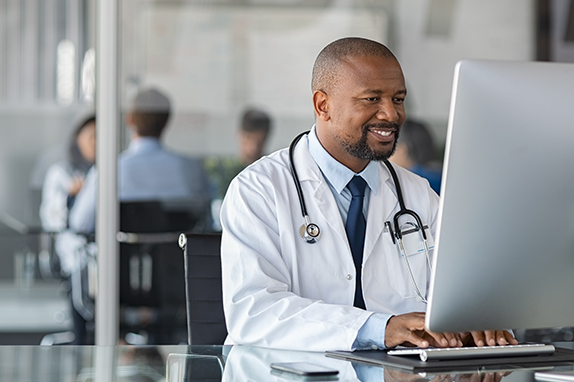 Peer-to-Peer Consultations
Through our peer-to-peer consultations, we provide healthcare providers access to a specialized physician geneticist for difficult-to-solve cases. Our specialists can provide a range of services from the clinical interpretation of a patient's genomic information from raw data to clinical reports to second opinions on the significance of genetic variants identified by other clinical laboratories.
Consultagene gives healthcare providers unparalleled access to the breadth and depth of medical genetics and clinical genomics expertise powered by the Department of Molecular of Human Genetics at Baylor College of Medicine. The department consists of physician geneticists who are American Board of Medical Genetics and Genomics (ABMGG) certified in clinical and/or medical biochemical genetics with additional American Board of Medical Specialties. The department's diagnostic laboratory faculty is comprised of ABMGG-certified clinical molecular geneticists, biochemical geneticists, and cytogeneticists who are experts in all facets of the interpretation of patient genomic information.
Once a request for a Peer-to-Peer consultation is accepted, the requesting healthcare provider will be assigned a journey where they can watch videos, communicate via messaging, share documents, and schedule their consultation.