A Service of the Department of Molecular and Human Genetics at Baylor College of Medicine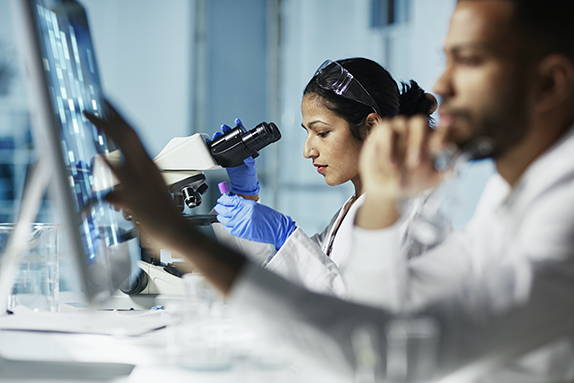 Research Opportunities
Our virtual web-based platform for the delivery of genetic services utilizes the vast expertise and history of the Department of Molecular and Human Genetics at Baylor College of Medicine in medical genetics and genomic care. Conceptualized in 2016 and partially implemented in 2018, it integrates all aspects of telegenetic services. Unlike other telegenetic counseling platforms, Consultagene was designed to be adapted to support various clinical and research workflows.
The Consultagene platform can directly engage healthcare providers and patients at remote inpatient settings for:
patient education and counseling,
consenting for research/clinical care,
telehealth evaluation of patients,
peer-to-peer consultations including recommendations for testing,
data collection through health history and survey tools,
peer-to-peer consultations including recommendations for testing,
return of results, and
follow-up and engagement.
Customization
Consultagene is designed with a modular structure for customization and provides access to video education and curated resources, pre-visit online health history data collection, and ongoing document sharing and messaging. Going beyond the traditional office visit, patients in Consultagene are invited to engage with the referral-specific educational material provided for them in their Consultagene Journey more than once and at a convenient time and a place of their choosing, which helps to facilitate important interaction with family members.
For those interested in using Consultagene for their research projects, we will work with you to incorporate videos developed by our healthcare providers, curate online resources, and implement surveys to create a custom journey for your project in Consultagene.
Using Consultagene, you can provide clinical reporting and return of results to the patient and provider while assessing understanding, impact, and follow-up actions.
Patients can be surveyed at any time throughout the Journey to gauge understanding, the effectiveness of material, and experience. As a final step in a consultative Journey, a summary document is completed by the provider that encapsulates the information discussed during the consultation session.
If you are interested in using Consultagene for research, please contact us at consultagene@bcm.edu